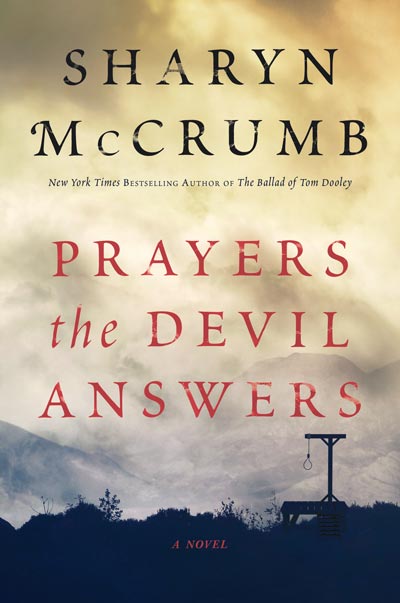 Order Now
Hardcover signed by the author. $25 plus $4 domestic shipping. Virginia state sales tax added to orders shipped to Virginia addresses.
Quantity:
---
Inspired by a True Story
"Years later, after the tragedy, someone remembered the Dumb Supper and what had happened there. That was the cause of it, they said, because the ritual wasn't a game after all. It really was magic, but magic has rules, and she broke them."
A newly appointed female sheriff is required by law to personally hang a prisoner in a public execution.
How much of this story is true?
Although Prayers the Devil Answers was inspired by a true story, it was not intended to be an exact chronicle of the actual events. It is true that in 1936 in Owensboro, Kentucky, a woman sheriff, appointed to serve out the term of her late husband, was obliged to oversee the public execution by hanging of a convicted felon. It was the last public hanging ever carried out in the United States.
Like Ellendor Robbins in the novel, the real widow also had young children to support, and it was for that reason that she accepted the job of sheriff.
The similarities between the stories end there, though. In constructing my novel about this incident, I was primarily interested in the dilemma of a widow with children—a housewife—faced with the prospect of hanging a man before a crowd of thousands of onlookers. I changed the circumstances of the prisoner and the crime, because I wanted to keep the focus on the woman sheriff and her determination to do her duty at all costs in order to honor her oath of office, so that she could keep her job and take care of her children. The grain of truth in this novel is like the grain of sand that forms the heart of a pearl: it so obscured by layers of embellishment that the original germ of inspiration is no longer visible at all.
Nominated for a Library of Virginia Award on fiction.
Download Discussion Questions for Prayers the Devil Answers