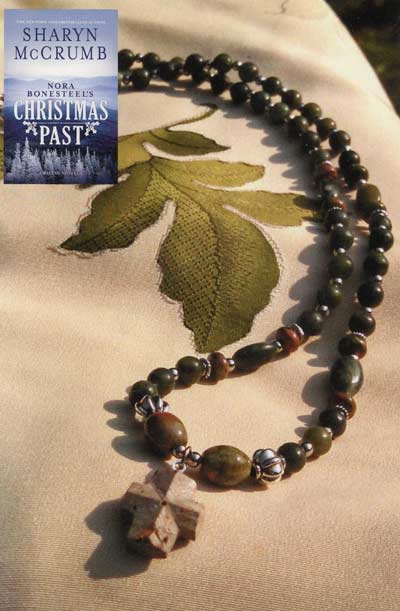 Order Nora's Necklace
Limited Edition: Nora Bonesteel's necklace of Appalachian minerals-- serpentine for the Serpentine Chain; unakite, the seer's stone & state stone of Virginia; and a southwest Virginia fairystone (staurolite) pendant is available in very limited quantities. Each necklace (ca. 20") comes with a card explaining the minerals it is made of. $40 plus $4 domestic shipping. Virginia state sales tax added to orders shipped to Virginia addresses. Expect delivery in 3 to 4 weeks.
Quantity:
---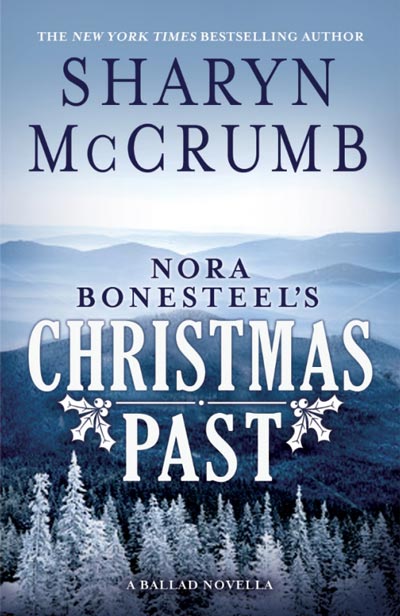 Holiday Spirits
When someone buys the old Honeycutt house, Nora Bonesteel is glad to see some life brought back to the old mansion, even if it is by summer people. But when the new owners decide to stay in their summer home through Christmas, they find more than old memories in the walls. Nora agrees to help sort things out, and is drawn into a time and place she never expected to revisit.
Meanwhile, Sheriff Spencer Arrowood and Deputy Joe LeDonne find themselves on an unwelcome call to arrest an elderly man for a minor offense. As the officers attempt to do their duty, it begins to look like they may spend Christmas away from home.
In a story of spirits, memories and angels unaware, New York Times bestselling author Sharyn McCrumb revisits the mountains we call home, the folk we call family, and the belief that there is more to this world than the eye can see - especially at Christmas time.
Praise for Sharyn McCrumb and her New York Times Bestselling Ballad Novels
"There are few writers who are able to blend past and present, tradition and law, legends and headlines in a wholly credible fashion. Sharyn McCrumb's widely acclaimed Ballad series is one of the finest being written today." - Bookpage
"What a voice this writer has. She is superb at telling tales as sweet as wild honey and as special as the changing colors of the leaves." - The Washington Times
"Ms. McCrumb writes with quiet fire and maybe a little mountain magic... She plucks the mysteries from poeple's lives and works these dark narrative threads into Appalachian legends older than the hills. Like every true storyteller, she as the Sight." - The New York Times Book Review
Downloads for Nora Bonesteel's Christmas Past